John McDowell: Church of Ireland enthrones new Armagh archbishop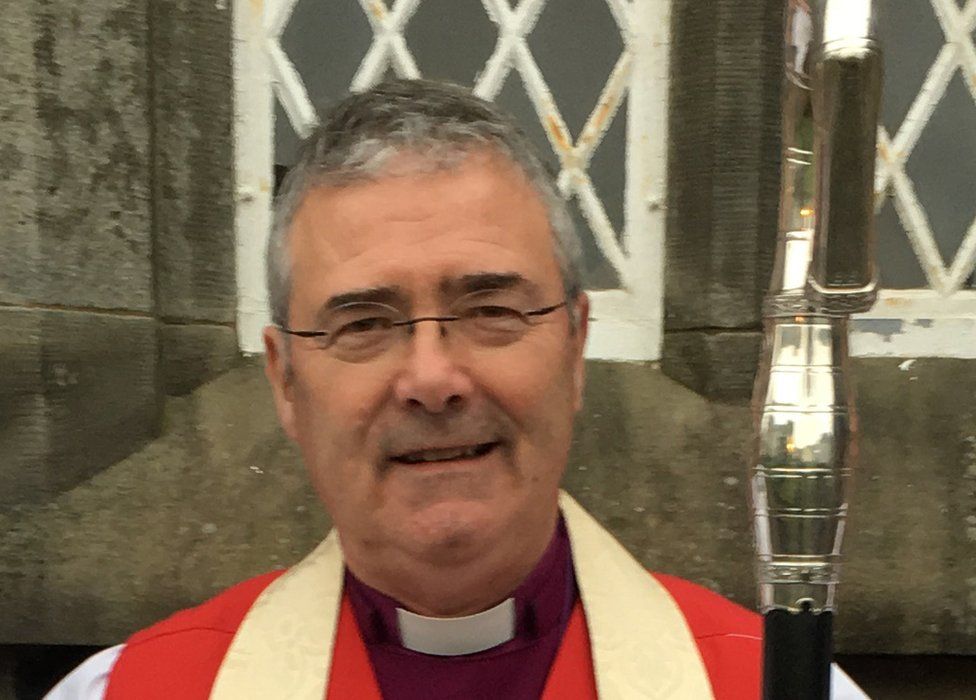 The Church of Ireland Archbishop of Armagh and Primate of All Ireland has been officially enthroned.
A special ceremony was held in St Patrick's Cathedral on Tuesday evening.
Former Bishop of Clogher, John McDowell, was elected to the position in March 2020.
"Transitions are always marked by a service," the archbishop said.
"We had to put it off so that we would be able to mark it in some kind of meaningful and dignified way."
Covid-19 brought a 'mixed experience'
Archbishop McDowell described holding the position as "quite sobering".
"You don't puff your chest out but you pray you are equipped to do it," he said.
"Every bishop has a Cathedra - that's the seat or throne they sit on and the dean puts you into that."
The archbishop, who will still be preaching, said he always had a "particular interest in reconciliation".
"We tolerate each other but we haven't had integration. Parallel lines don't enclose a space," he said.
Congregations have been returning to church with the gradual relaxation of Covid restrictions.
But it is still far from worship as normal.
For example, about 100 people, including clergy and the archbishop's wife, Mary, and daughter, Dorothy, attended the ceremony in a cathedral that usually holds about 500.
"The experience over the last few months is mixed," he said.
"There are people who are delighted to be back [in church] and are joyful.
"There are others, for obvious reasons, like shielding, that it has been more difficult for. But funnily enough, every parish I've been to, there are new people who had maybe started watching online who are now coming.
"Now the challenge is to hold on to them."
According to the Church of Ireland, the 64-year-old archbishop is "106th in the succession of abbots, bishops and archbishops of Armagh since St Patrick".
He grew up in Belfast and pursued a career in business before being ordained in 1996.
He was elected Bishop of Clogher in 2011.
"I've always been involved and I'd always intended to offer myself for ordination. At 36 I began training at Trinity College in Dublin. I left a good job and I got a better one."