Ulster University plans to help run new Coleraine secondary school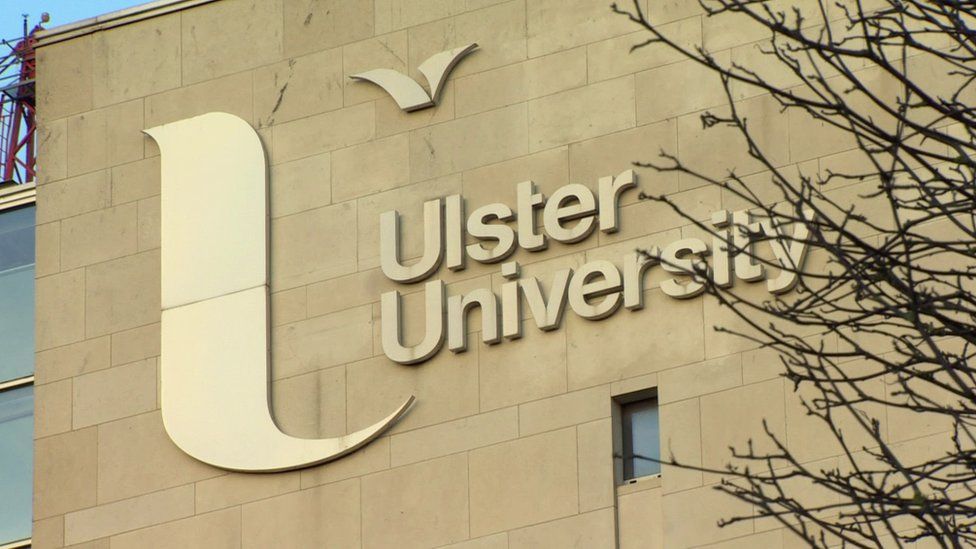 Ulster University (UU) is set to help run a new integrated post-primary school for about 1,200 pupils in Coleraine, County Londonderry.
If the plan is approved the new school would be sited on the university's Coleraine campus.
It would also be the first school of its kind in Northern Ireland.
The school would be created by the merger of Coleraine College, Dunluce School and North Coast Integrated College.
The Education Authority (EA) has begun a consultation on the proposals.
They are backed by the schools' boards of governors, Ulster University, the Northern Ireland Council for Integrated Education (NICIE) and the Controlled Schools' Support Council (CSSC).
According to the EA proposal, the new controlled integrated school would be established "in partnership with Ulster University".
If the move is approved, it could open as early as September 2024 but a new school building is unlikely to be ready until later in the decade.
Coleraine College currently has 362 pupils, Dunluce School in Bushmills has 236 pupils while North Coast Integrated College, also in Coleraine, has 444 pupils.
According to the EA proposal for the merger, "all three schools have sustainability issues, resulting in them experiencing financial pressures and, more importantly, putting pressure on providing the broad and balanced education, which the schools endeavour to provide for their pupils".
Partnership with the university would provide educational benefits for pupils and increased opportunities for training for staff, the EA said.
'Autism specific and learning support classes'
Prospective teachers at the university's School of Education in Coleraine would be able to train on site.
The aim would also be to encourage more pupils to progress to higher and further education in the Coleraine and Causeway area.
There would also be "autism specific and learning support classes" in the new school.
"The increase in the number of children with autism or asperger's in compulsory grant-aided education within the Northern Health and Social Care Trust area is significant," the EA proposal said.
"In 2008/09, 509 children with a diagnosis were enrolled in schools.
"This number has now increased by almost 446% to 2,779 children and young people in 2018/19."
The EA said the school would also provide "a learning environment in which children from Catholic and Protestant faiths, children from other faiths, cultures and communities learn together on a daily basis in the one school".
However, the EA said that a new building for the school would be needed and this would not be ready for 2024.
That new building on the university's Coleraine campus would cost between £35m-£40m and would be unlikely to be ready for five to 10 years.
The consultation on the plans has been published by the EA, with the education minister expected to make a final decision on whether to approve them in May 2022.
Local MLA Claire Sugden backed the move and said the new school would bring new opportunities for pupils due to the partnership with Ulster University.
"This could provide a unique opportunity in Northern Ireland for a school to have a formal link with a university and a chance to inspire children to seek further education, and share resources and learning opportunities," she said.
"It is also an opportunity for Ulster University to improve education training and hopefully an encouraging sign of its commitment to Coleraine and the north coast area."