Defamation: Politicians divided over proposed law reform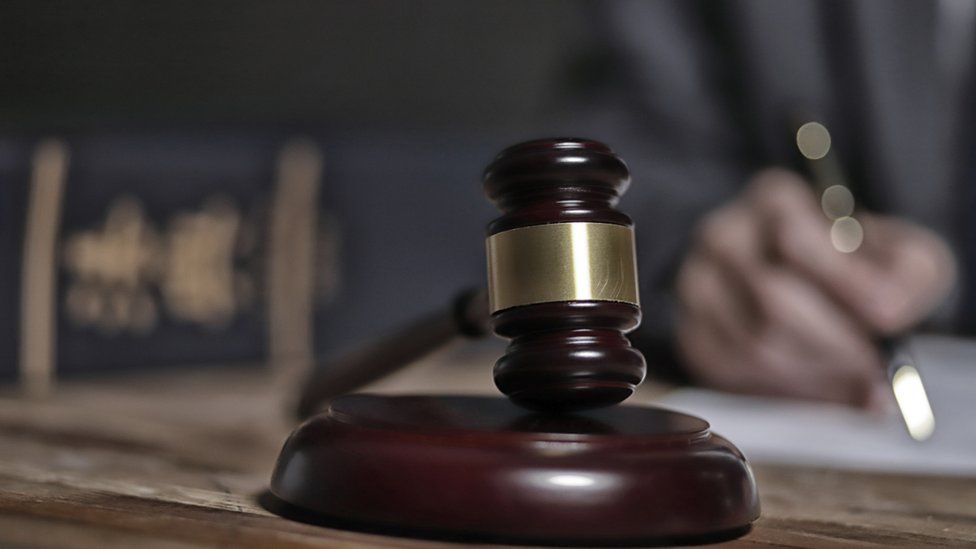 Assembly members are divided over proposed changes to Northern Ireland's defamation law.
MLAs discussed a bill brought forward by Ulster Unionist (UUP) assembly member Mike Nesbitt on Tuesday.
He wants the law in Northern Ireland updated saying current legislation predates the internet.
The former UUP leader said there was need for a "deep-dive review" of current legislation.
He proposed a Private Members' Bill which, following the debate, passed to the committee stage.
Mr Nesbitt said there was a need to balance maintaining freedom of expression and ensuring people's reputation.
The Strangford MLA told the assembly that at present those who were wealthy were in a strong position, and "money was more important than the law in our current regime".
Mr Nesbitt said what happens on the internet needed to be tackled. He told the chamber "this is where reputations are trashed second by second".
He also argued that as Northern Ireland did not have an official opposition or a second chamber to scrutinise the assembly, the role of the media was "all the more important".
The former journalist who worked for BBC Northern Ireland and UTV said this was not about looking after his former colleagues and that he wanted to hear other MLAs' opinions about his plans.
Mr Nesbitt also noted a review of the defamation laws in Northern Ireland, which had been commissioned by the executive, had not been acted upon.
"Just about every member agrees that, in principle, our laws are fit for reform, for upgrading and for modernisation," Mr Nesbitt said.
He made an exception for TUV leader Jim Allister "who is questioning whether it's broken".
He likened the bill to "a tall building built of Lego".
"I would expect the committee members to take it apart brick by brick, examine every brick, and then put it back together but when you put it back together it might be missing a storey or two, so there is no clause in which I want to die in a ditch," he added.
The move by Mr Nesbitt was backed by the SDLP and the Alliance Party.
The South Belfast assembly member Matthew O 'Toole said a free press was "critical to our democracy" and there was "clear anecdotal evidence that laws have a chilling effect on free speech".
His comments were endorsed by the Alliance assembly member Andrew Muir who said this issue was about "openness and transparency".
However, other assembly members raised a series of reservations.
DUP assembly member Peter Weir said he was not convinced the planned changes would help the "majority of people" who wanted to take defamation action against large organisations.
Sinn Féin MLAs also expressed concerns about the content and detail of the bill.
North Antrim assembly member Philip McGuigan said he was not convinced by the arguments being put forward.
The TUV leader used the occasion to criticise the Finance Minister Conor Murphy who, he said, had tried to prevent the debate taking place on the floor of the assembly.
Mr Allister said there was much in the bill he could support, but he had an issue with the terminology of "serious harm" being used in one of the bill's clauses, and said he had concerns about how this was defined.
At the end of the discussion, Deputy Speaker Roy Beggs called for an oral vote.
There were no objectors and the bill passed to the committee stage.