Belfast missile-making firm Thales awarded MoD contracts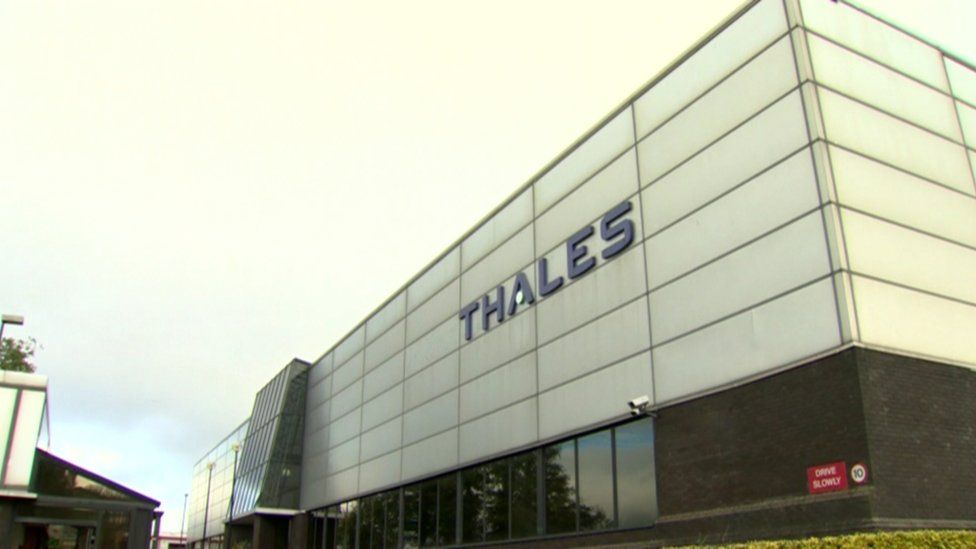 The Ministry of Defence has awarded a Belfast missile-maker two contracts worth tens of millions of pounds as part of a programme to develop a weapons system that uses no ammunition.
Thales said it would create 40 new jobs and retain 140 posts, mainly at its facility in east Belfast.
The site employs a workforce of 600.
Thales will share in the £72m contracts to produce "directed energy weapons", which use laser and radio frequency technology.
It said the move could "change the face of the future battlefield" through the ability to detect and disrupt enemy targets.
Royal Navy frigates will start experimenting with the new laser technology in 2023, using unmanned aircraft and marine targets.
The Minister for Defence Procurement, Jeremy Quin, said it was part of a £6.6bn investment in research and development across defence over the next four years.
"Directed energy weapons are a key element of our future equipment programmes and we intend to become a world leader in the research, manufacture and implementation of this next-generation technology," he said.
Alex Cresswell, chief executive and chairman of Thales in the UK, said: "Our Belfast site has a proud history of delivering innovative solutions for the UK armed forces and we are excited about this next step forward in the business's evolution.
"These contracts are potential game changers to tackle emerging threats, and will inspire the next generation of engineers in Northern Ireland."