Health and social care tax: Who pays for care homes in NI?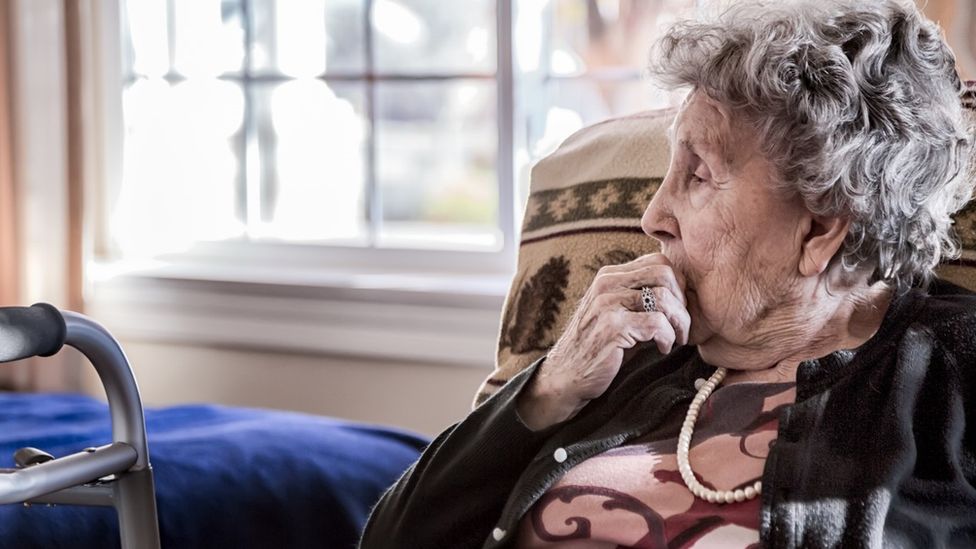 Northern Ireland will receive an extra £400m to spend by 2024/25.
The tax will begin as a 1.25% point rise in National Insurance from April 2022, becoming a separate tax in 2023.
But how does social care work in Northern Ireland, and how is it funded?
In Northern Ireland, if someone needs to go into a care home, they are expected to make a financial contribution towards the cost.
The amount paid depends on the person's financial position - a financial assessment is done by a health trust.
It takes into account any income the person has - that's things like state and private pensions, and any pension credits. Any benefits are also included.
It examines outgoings, all savings and assets, including shares, bonds and trust funds.
Up-to-date evidence of all assets for six months before being admitted to the home will have to be provided.
Any property the person owns, either fully or in part, is also considered.
In the case of a jointly owned home - if a couple are living in a property as their permanent full-time home before one of them goes into to a care home and the other continues to live there - the property won't be taken into account.
This also includes a civil partner, a close relative who is over 60 or incapacitated, or one who is under 16.
Currently, anyone who has assets of over £23,250, won't get any support towards the cost of their care.
For anyone who has assets of below £14,250, it won't be included in the financial assessment.
If the person has between £14,250 and £23,250, they contribute £1 per week for every £250 over £14,250.
There's also a personal allowance of £27.19 from benefits, for things like toiletries or trips out.
Most care homes in Northern Ireland are operated by private companies, so they can set their own weekly rate.
Trusts have a set rate they will pay, known as the regional rate, which is set by the Department of Health.
If someone chooses a care home which is more expensive than that at the regional rate, a third party - either a spouse or other family member - will be expected to make up the difference.
If the person in the care home goes into hospital during the cost of their stay, they'll be expected to pay for or contribute to the costs in the usual way, as the care home place is being kept for their return.
It is against the law to transfer ownership of an asset to another person specifically to avoid paying care home fees and the trust may view it as the person depriving themselves of a capital asset in order to reduce the accommodation charge.
If this is found to be the case, the trust may treat it as the person in the care home still having the asset and can recover the cost of care.
Caring and supporting someone in their own home is known as domiciliary care.
This may involve routine healthcare tasks, personal care and other domestic services.
Unlike in England and Wales, recipients of domiciliary care in Northern Ireland and Scotland are not charged for a basic domiciliary care package.
How does it work in other UK regions?
In England, to get your care paid for by your local council, you must have a very high level of need and also savings and assets worth less than £23,250.
Below that level, the amount you pay reduces until you have less than £14,250, at which point the council pays for your care if you qualify.
In 2002, Scotland introduced "free personal and nursing care" for anyone assessed as needing it.
But that doesn't mean all care is free.
In Scottish care homes, people get free care if they have savings or assets of less than £18,000.
Those with savings and assets of between £18,000 and £28,750 have to fund part of their care.
People with more than that have to fund their own care, apart from a £193.50 a week contribution towards personal care and £87.10 a week towards nursing care.
In Wales, social care is means tested. No-one who is eligible for care at home is expected to pay more than £100 a week towards it.
For those in care homes, people can have assets and savings (including the value of their home) up to £50,000 before they have to pay towards the service.