Coca-Cola in NI 'not impacted by CO2 shortage'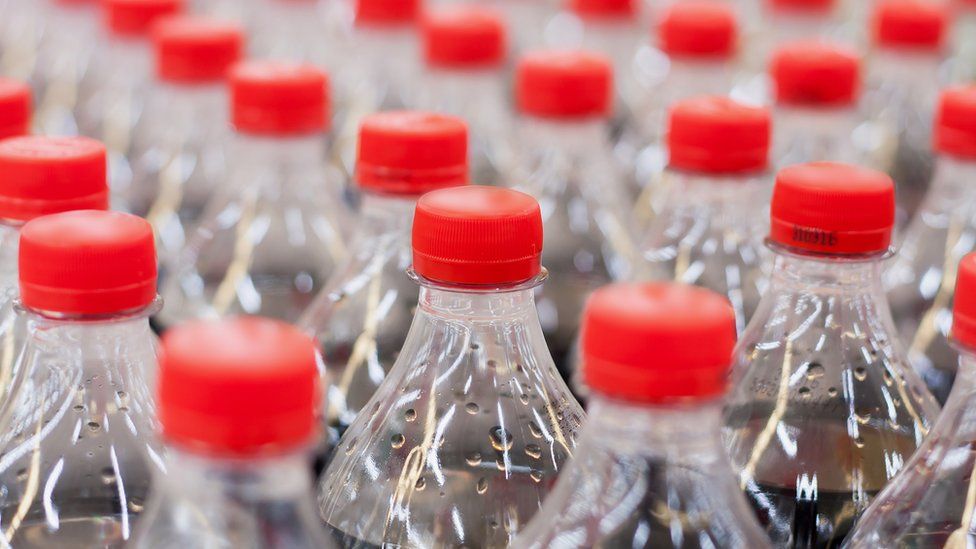 Coca-Cola has said production at its Lambeg facility in County Antrim has not been affected by the shortage of CO2 (carbon dioxide).
Farms, food, drink producers and supermarkets have warned a shortage could lead to significant disruption.
The industry has said it could impact the manufacture and supply of fresh produce.
This will take place at a CF Industries plant in Teesside in England amid fears over food supplies and the nuclear industry.
The US-owned company produces CO2 as a by-product of making fertiliser, but its main plants in Teesside and Cheshire have stopped work because of a rise in wholesale gas prices.
It has resulted in a cut of about 60% in the UK's CO2 supply.
The government's offer, understood to be less than £50m, will meet the plant's full operating costs for three weeks.
Coca-Cola employs more than 500 staff at its plant near Lisburn, with a further 300 workers at its facilities in the Republic.
In a statement to BBC News NI on Wednesday, the company said: "Coca-Cola HBC Ireland and Northern Ireland is not experiencing any risks to its CO2 supply.
"We also have robust contingency measures in place and do not expect any disruption to production."
However, Coca-Cola would not confirm if its ability to maintain production was a result of the Northern Ireland Protocol part of the Brexit deal and having access to supplies of CO2 from the European Union.
Earlier this week, the Northern Ireland poultry manufacturer Moy Park told BBC News NI it was "carefully monitoring the CO2 supply issue in the food sector".
"We are taking appropriate measures to mitigate any impact on our operations and working closely with industry and stakeholders," said the company.