Man jailed for stealing £600 of koi carp fish from neighbour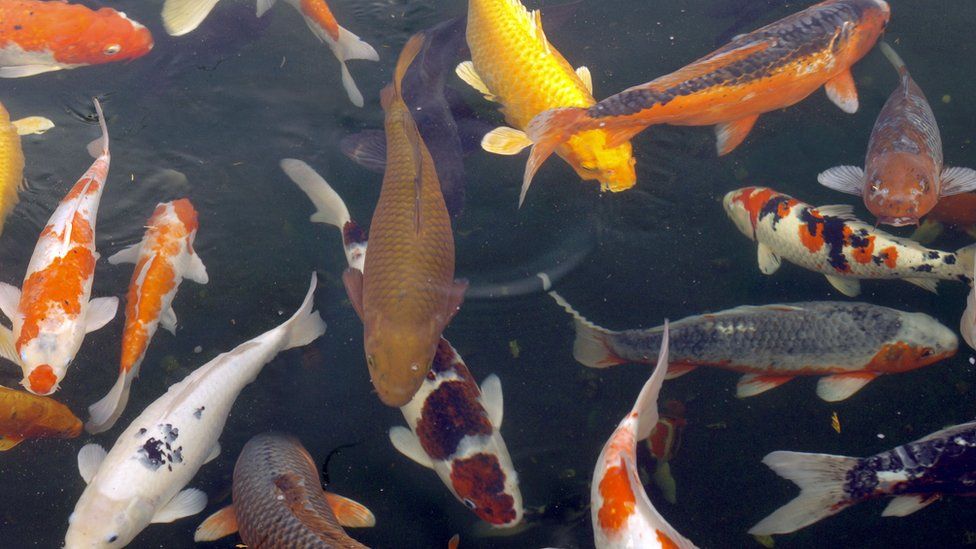 A man who stole his neighbour's exotic fish in a row over money has been jailed for four months.
Samuel Robinson, 37, took koi carp valued at £600 from a garden pond at the victim's home in north Belfast.
Robinson stole the fish in Ballysillan Drive in the early hours of 3 December 2018.
Belfast Magistrates' Court heard that when the victim checked his CCTV system he spotted a figure entering the garden and taking the fish.
The man identified Robinson, with an address in Ballysillan Drive, as the thief.
A prosecuting lawyer said: "He later confronted the defendant and requested that unless the fish were returned, police would be involved."
Despite assurances from Robinson, the carp were never brought back.
Robinson's lawyer said his client accepted he should not have carried out the high-value theft.
"This was an argument over money between people who know each other," the solicitor added.
He also confirmed that Robinson was already serving a lengthy prison term for an undisclosed offence.
Deputy District Judge Liam McStay said those circumstances rendered the sentencing process academic.
But imposing a four months prison sentence for stealing the fish, he said: "Even if it was an argument over money, it's still a mean offence."