Cookstown firm victim of £1.9m 'meticulous and premeditated' fraud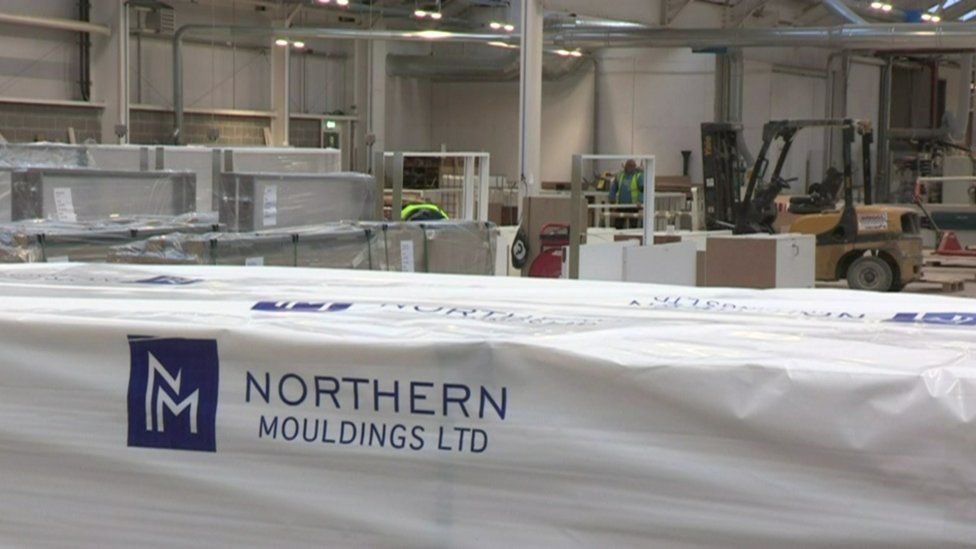 A director of a Cookstown firm has told the BBC they were the victims of a meticulous and premeditated fraud after their office manager stole almost £2m.
She admitted taking the money to fund her luxury lifestyle.
Her employer, Northern Mouldings Ltd, supplies MDF and skirting to builders' merchants.
McBrien started as a marketing executive, progressing to office manager and had sole control of the finances, producing monthly reports for the directors.
She finally got caught during an audit when a statement from the firm's bank showed £5,000 in its account, not £300,000 which McBrien had claimed.
More than 600 fraudulent transactions were discovered over an eight-year period.
Managing Director Damien O'Callaghan said the fraud was "sophisticated, meticulous and premeditated" and had a huge impact on the business.
"We had to make quite a few employees redundant," Mr O'Callaghan said.
"We were down to a three-day week, there was reduced working hours, some employees then had to take a part-time job to supplement their wages."
He said the company lost orders, had issues with filing its accounts and getting credit insurance.
When the fraud was uncovered in 2016 Mr O'Callaghan said it caused a "huge crisis", but the company has now "bounced back".
"Turnover is up 100%, employees are now at 63, we have new products, new geographic regions, so the business has never been in a better place," he added.