Covid-19: Call for public inquiry into handling of pandemic in NI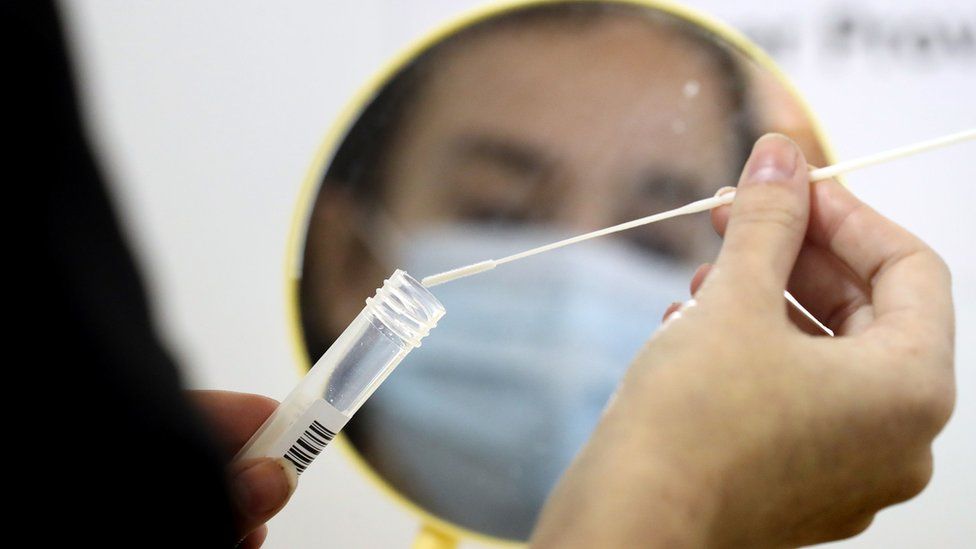 There have been fresh calls for a public inquiry into the handling of the Covid-19 pandemic in Northern Ireland.
The Northern Ireland Human Rights Commission (NIHRC) has made the recommendation in its annual report.
In May, Number 10 said it would establish an independent inquiry, but it will not begin its work until next spring.
The NIHRC said it believes any inquiry needs to be "timely" and must ensure input from Stormont.
The UK government will work with the devolved administrations in Scotland, Wales and Northern Ireland on the scope of its inquiry.
But chief commissioner of the NIHRC, Alyson Kirkpatrick, urged this work to be undertaken quickly.
The report states that it believes areas which fall within Stormont's remit should be "subject to an independent process that is human rights compliant".
The NIHRC's report makes 74 recommendations in total.
It also suggests that Stormont's Department of Health should continue to review whether to further relax rules on visiting at care homes, given the affect of the current restrictions on both carers and residents.