Budget: Stormont budget proposes health funding boost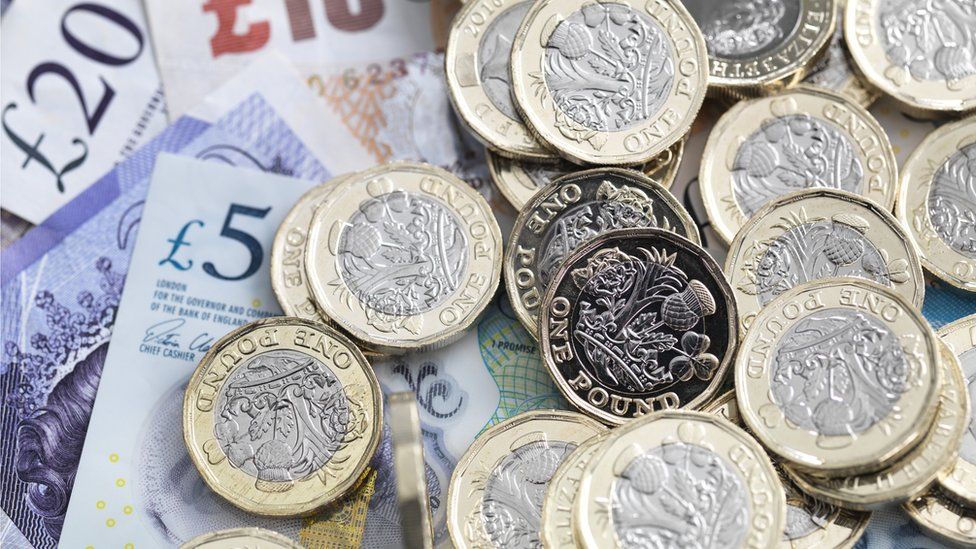 The Stormont draft budget is proposing a 10% increase in health funding, but a squeeze on all other departments.
The majority of the Executive voted to put the three-year budget plan out to public consultation from next week.
But DUP ministers voted against the move.
Ministers had previously agreed to prioritise health and use the majority of funding to deal with the crisis including waiting lists.
But BBC News NI understands some are unhappy about the cuts being proposed to their respective budgets.
First Minister Paul Givan said he supported increased funding for health, however, he accused the budget paper of lacking a detailed plan for how the service will be transformed.
"We want to see that transformation plan, because with that additional funding the people of Northern Ireland need to see real changes as to the experiences that they have in the health service," he said.
Health Minister Robin Swann said the budget was about starting the "transformation process" of the health service.
A meeting of the executive on Friday morning was requested by Finance Minister Conor Murphy to sign off the draft budget before public consultation.
Speaking afterwards, Mr Murphy explained: "We don't have the resources that we need for everything, so that means there are choices to be made."
"The proposition going out is to prioritise health, to support health, to get waiting lists down, to support mental health provision and cancer provision," he added.
Details of the plan will be outlined in the assembly next week.
It includes moves to freeze regional rates and provide a one-month rates holiday to all businesses with the exception of utilities and larger food stores. There will be a three-months rates break for retail, tourism, hospitality, leisure, childcare and airports.
What's in the proposed budget?
Here is the proposed financial allocations for each Stormont department in the draft budget plans for 2022-2025.
It's broken down by resource budget, which is largely spent on the running of services and resources, and capital budget, which is mostly used for major infrastructure or investment projects.
Department of Health: £20.9bn resource; £1.1bn capital
Department of Education: £7.4bn resource; £582m capital
Department for Infrastructure: £1.3bn resource; £2.4bn capital
Department of Justice: £3.4bn resource; £353m capital
Department for Communities: £2.5bn resource; £631m capital
Department for the Economy: £2.5bn resource; £582m capital
Department of Agriculture, Environment and Rural Affairs: £1.7bn resource budget; £327m capital budget
The Executive Office: £670m resource; £45m capital
Department of Finance: £510m resource; £105m capital
Mr Murphy said there was "an opportunity over three years" to fulfil commitments made to transform healthcare.
"If we're going to walk the walk, having talked the talk in relation to supporting health over the last number of years, and all executive parties have repeatedly said health is a priority, this is the opportunity to match that with some resource and funding," he continued.
The finance minister explained "there is no money tree here available" if ministers, MLAs or the public wish to change the draft budget.
"If people want to change that then they need to say where they're finding the money to do that from," Mr Murphy said.
"If that's coming back off health then they need to be upfront in saying that."
Health Minister Robin Swann said the budget was about "starting to redress the 10 years of financial underinvestment in our health service".
He said there needed to be a stripping of party politics from the budget.
"It is about allowing us to actually start the transformation process that we need to do, it also gives that surety that we have been asking for of a three-year budget and that has been part of the challenge as well."
Justice Minister Naomi Long is among ministers who have expressed concerns about the current draft budget.
While she has agreed that the draft budget should go out to public consultation, she is not yet prepared to agree to its content.
"There's no point us presenting it to the public as a fait accompli," she said.
"What we have agreed however, and I think what the public would expect us to agree, is that health is our priority going forward.
"However for me that is about health outcomes, and I think all departments have a real responsibility in terms of their own job, to drive up health outcomes and to deliver better for people."
Mrs Long is understood to believe allocations for her department are "not adequate to maintain an efficient, effective and functional justice system".
'Public services under immense strain'
The first minister said the DUP also had reservations about the draft budget's impact on the number of police officers.
"Ultimately we will seek to address the deficiencies that exist within this budget before there is a final agreement ultimately in March," Mr Givan outlined.
The SDLP's finance spokesperson, Matthew O'Toole said his party supported the focus on health and for the draft budget to go out for public consultation, however, there were "serious concerns" about cuts elsewhere.
"That is a political choice that Conor Murphy has made, but clearly did not command the support of any ministers outside of his own party at the executive today," he said.
"Public services have been placed under immense strain over the course of the last 20 months. This is not the time to cut back further."
Mr O'Toole said the consultation would be "an opportunity for people to have their say on those priorities".
The opening position of the health budget was £6.45bn this year and will rise to just over £7.1bn by 2024/25.
The increase is partially funded by a 2% cut in the baseline of all other departments budgets.
That means that although those departments will still see their budgets rise in cash terms, some will probably experience a real cut when inflation is considered.
The Finance Minister Conor Murphy acknowledged that would present "significant challenges" for some departments but that the executive had agreed health would be its top priority.
Other measures in the budget include an extension of the business rates "holiday".
Rates are property taxes, but some sectors have been exempt for the past two years as a pandemic support measure.
Those exemptions were due to end in April but most business will get a further one-month exemption with those in sectors like retail, hospitality and childcare getting three months.
Large food shops and utilities will not get an exemption.
The domestic and non-domestic regional rate will also be frozen over the budget period.