Brexit: Northern Ireland Protocol medicines deal 'possible' this month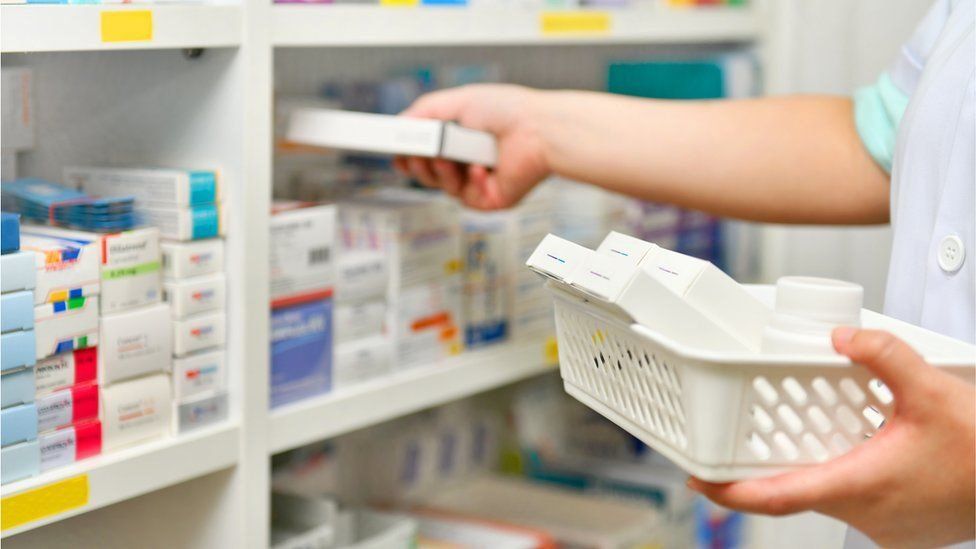 The EU and the UK could reach an agreement on medicine supply for Northern Ireland this month, Ireland's foreign affairs minister has said.
Simon Coveney said the EU was "anxious" to move ahead unilaterally if the UK does not agree an approach.
However, he acknowledged discussions on other issues, such as sanitary and phytosanitary (SPS) products and customs, will now stretch into 2022.
Mr Coveney said he understood there was "still quite a gap" between the sides.
The issues surrounding medicines stem from the outworkings of the Northern Ireland Protocol, a part of the Brexit deal which means Northern Ireland remains covered by the EU's pharmaceutical regulations.
The Northern Ireland Protocol was agreed by the UK and EU in 2019 as a way to avoid a heardening of the Irish land border.
This means can flow freely between the Republic of Ireland and Northern Ireland, but goods arriving from the rest of the UK are subject to controls to ensure they comply with EU standards.
As Northern Ireland receives most of its medicines from suppliers in Great Britain, this could become more difficult when a grace period on the changes ends in January.
Both teams, Mr Coveney believed, wanted to avoid "a falling out" over the issue.
In recent days, the UK's Brexit Minister Lord Frost said he hoped there would be "worthwhile progress" before Christmas.
Meanwhile, Mr Coveney said a "big deal" should not be made about a briefing where a senior British official reportedly suggested the UK was, for now, dropping its demands on the European Court of Justice (ECJ).
Ireland's foreign affairs minister said it was Lord Frost that spoke for the prime minister on Brexit issues and "I think we have to go on what David Frost says".
On Friday, a number of European journalists, based in London, reported that a senior official had said the UK accepted the commission had no mandate to remove ECJ oversight.
Lord Frost's team quickly dismissed this as "an inaccurate characterisation of our position".
"Any durable solution must address the full range of difficulties created by the protocol, including on the European Court of Justice," they added.
Simon Coveney said: "I don't think we should be in the space of trying to catch people out on who said what.
"Clearly there was a briefing that has essentially been retracted."