Union calls for staggered return to school for pupils in new year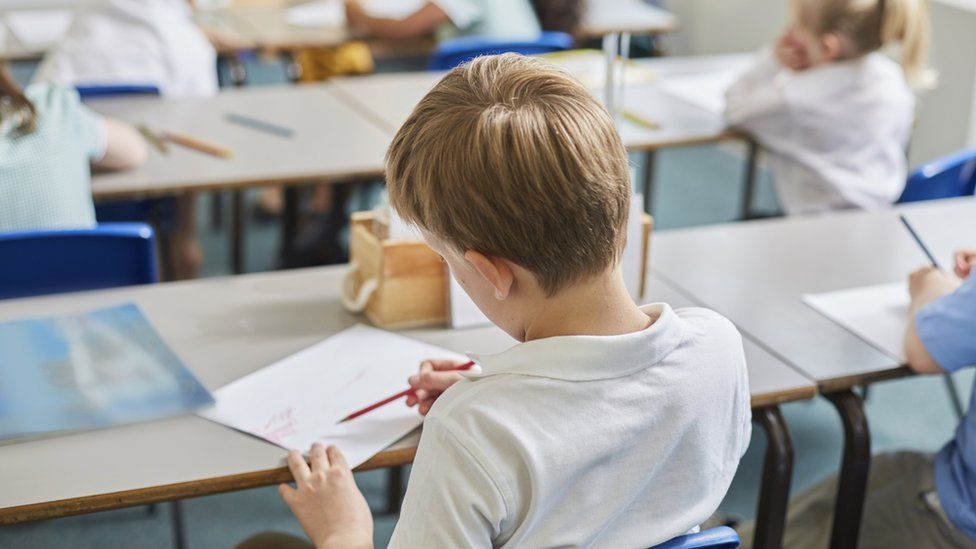 A teaching union has called for the return of pupils to school in January to be "staggered".
It is among a range of measures suggested by NASUWT in a letter to Education Minister Michelle McIlveen.
But the union has not detailed exactly how the new term should be staggered or which year groups should return first.
They said being out of school had a detrimental impact on children and young people's mental health, wellbeing and education.
The Department of Education (DE) has previously said there were no plans to close schools early or to move to remote learning before Christmas.
In a letter to Ms McIlveen, the NASUWT's general secretary, Dr Patrick Roach called for a similar measure at the start of January 2022, but gives no further detail as to how this should be done.
Dr Roach said the executive should "act immediately and to not delay critical decisions until the commencement of the school and college holiday period."
"An immediate announcement from the executive on additional measures for schools is, we believe, essential before the majority of schools close for the Christmas break," he wrote.
As well as a staggered start to the new term, he said the minister should consider "onsite testing facilities" at schools in January and February.
He also called for the department to tell schools "to cancel or postpone non-essential activities or events, to move to online staff and parental meetings, and to mandate staff working from home where appropriate, during this period."
Calling the measures "proportionate and responsible," Dr Roach said they would minimise further disruption to education.