Bird flu: More cases discovered along north coast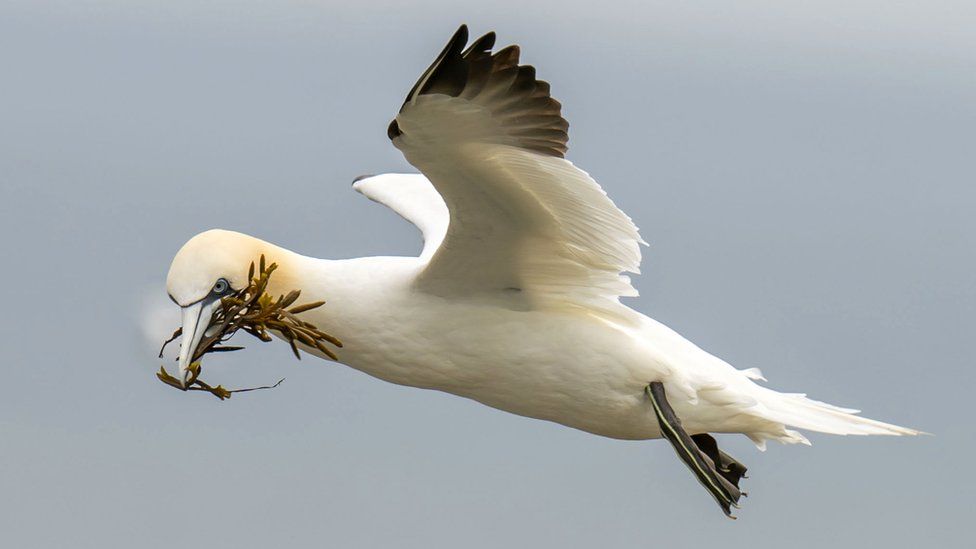 Further cases of bird flu have been found along the north coast, the agriculture department has confirmed.
One gannet and four guillemots removed from Portrush and Portballintrae tested positive for the disease.
It is unusual for the disease to be circulating at this time of year.
The detection of bird flu in Northern Ireland is not unexpected after thousands of seabirds were reported dead in breeding colonies in parts of England and Scotland as the worst ever outbreak in these islands continues.
The Department of Agriculture, Environment and Rural Affairs (Daera) has taken what it describes as "proactive measures" to improve biosecurity at seabird breeding colonies in Northern Ireland.
While the risk to human health is low, members of the public are advised not to handle sick or dead birds, but to report them to the Daera helpline on 0300 200 7840 so they may be collected for surveillance if necessary.
Not handling birds may also help prevent the disease spreading to other seabird colonies or into poultry flocks.
There have been six outbreaks in commercial and backyard flocks in Northern Ireland since this strain of bird flu was first detected in the UK in October 2021.
Restrictions to limit the spread of the disease were lifted last month, but flock owners are advised to maintain strict biosecurity while the disease is still circulating in the wild bird population.