Castlerock: Up to 40 people involved in fight at train station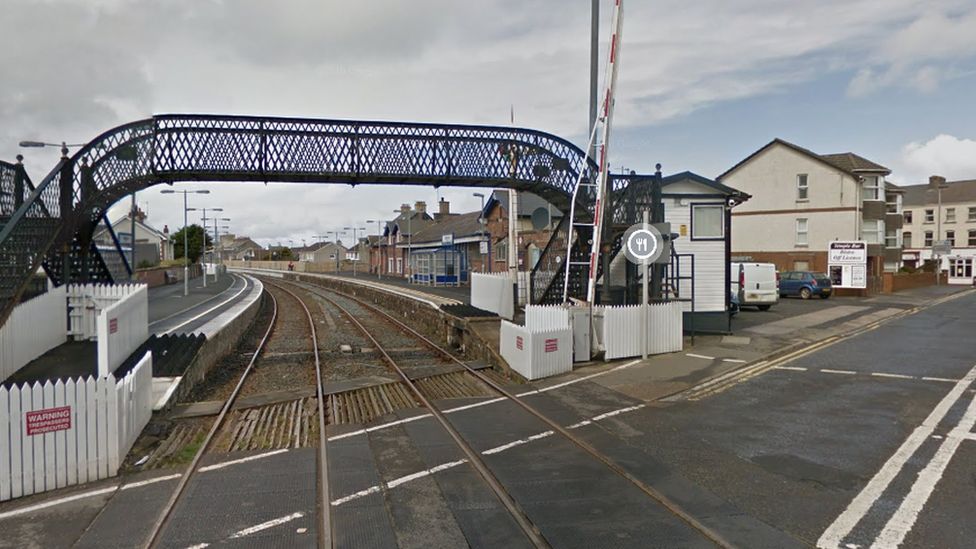 Three women and two men were arrested after police were called to a fight at a train station involving about 40 people.
A Translink worker was reported to have been assaulted in the incident at Castlerock train station in County Londonderry on Saturday evening.
Officers were called to the scene at about 18:40 BST.
A 30-year-old man was given a community resolution notice after being detained for suspected criminal damage.
A 39-year-old woman was also given a community resolution notice after being arrested on suspicion of common assault.
Police released a 22-year-old man arrested for suspected common assault pending a report to the Public Prosecution Service (PPS).
Two other women - aged 23 and 69 - have been released unconditionally.
Infrastructure Minister John O'Dowd described the reported attack on a Translink worker as despicable.
"This is another appalling attack on staff on an essential public transport service.
"Staff at Translink have the right to work without fear of being attacked or abused."
He urged people with information about the attack or the disorder to contact the police.