NI Protocol: Supreme court judgement on lawfulness of protocol due next week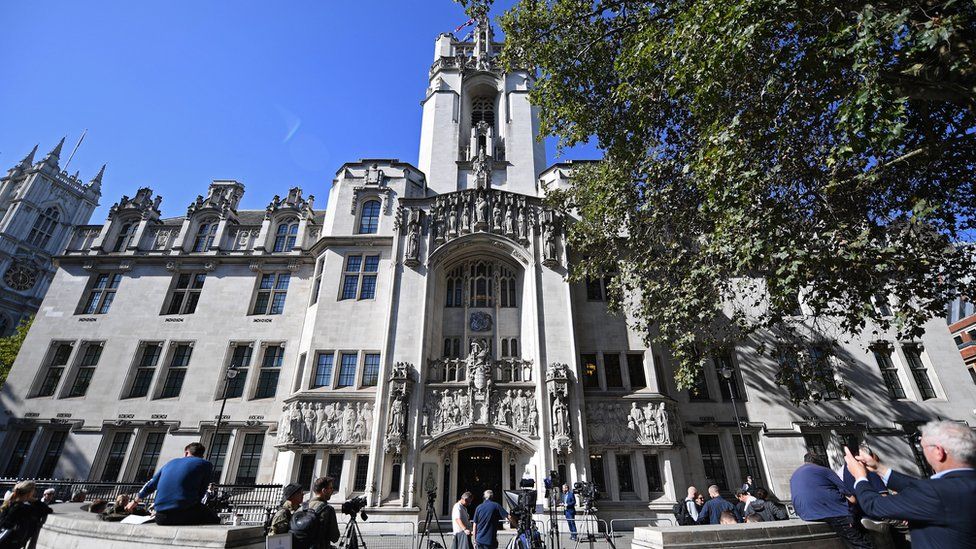 The Supreme Court is due to deliver judgement on the lawfulness of the Northern Ireland Protocol next week.
It has been challenged by unionist politicians who say it breaches the Acts of Union and the Northern Ireland Act.
Their arguments have previously been rejected by the High Court and Court of Appeal.
The protocol was agreed by the UK and EU in 2019 to ensure free movement of trade across the Irish land border after Brexit.
However, it means there are new checks and controls on goods entering Northern Ireland from Great Britain.
In March 2022, the Court of Appeal found the Withdrawal Agreement Act, which includes the protocol, did conflict with the 1800 Acts of Union in respect of free trade between Britain and Northern Ireland.
However, the court added that the Withdrawal Agreement lawfully modified the Acts of Union.
The lady chief justice said the Acts of Union had not been repealed but one section, Article 6, now has to be read subject to the Withdrawal Agreement Act, which placed into law the arrangements for the protocol.
However, the court said there were legal points of public importance which merited consideration by the Supreme Court.
Judgement is due to be handed down on Wednesday 8 February.