Biodiversity: Almost half of animals in decline, research shows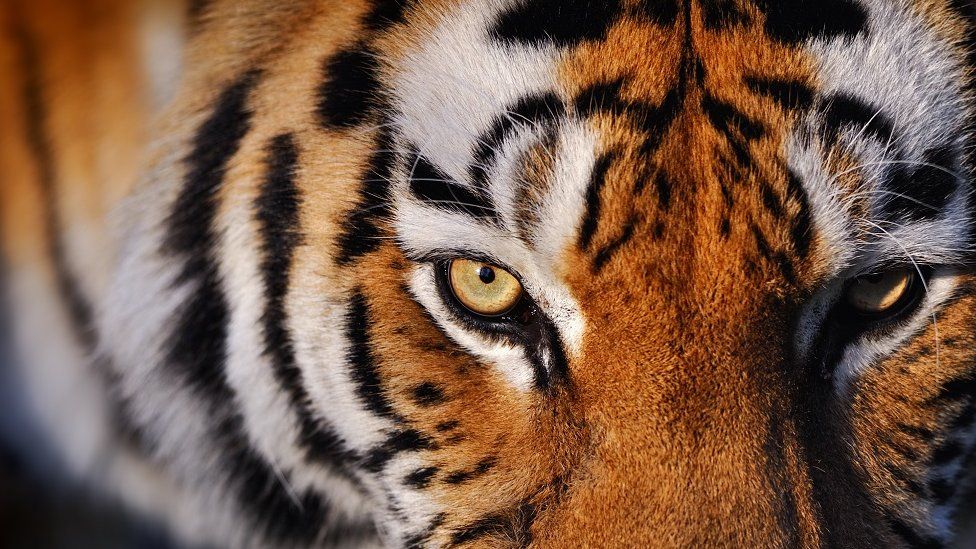 Almost half of the earth's animal species are currently declining, according to research led by Queen's University Belfast (QUB).
The study examined population densities of more than 70,000 animals and researchers say it is the most comprehensive record to date.
It found 48% of species on earth are currently undergoing population declines, with less than 3% increasing.
Researchers said it was a drastic alert on the global erosion of biodiversity.
The study describes the biodiversity crisis as one of "the most pressing challenges to humanity for the coming decades" that threatens the functioning of ecosystems life depends on, the spread of diseases and the stability of the global economy.
It is normal for species to evolve and become extinct over time - 98% of all species that have ever lived are now extinct.
The extent of extinction crisis is traditionally measured by "threat conservation categories".
More than 150,000 species have been assessed, and, based on their method, 28% are considered to be threatened with extinction.
The researchers from the Queens' study undertook a different method of analysis by examining population trends and found the magnitude of the extinction crisis is considerably more severe than shown by traditional measures.
Using their method, researchers determined that 33% of species considered "safe" by the IUCN are in fact declining towards risk of extinction.
Dr Pincheira-Donoso said the new method "provides a clearer picture" that traditional approaches cannot offer.
"Our work is a drastic alert about the current magnitude of this crisis that has already devastating impacts on the stability of nature as a whole, and on human health and wellbeing."
What is biodiversity and why is it important?
Biodiversity is the variety of all life on earth - animals, plants, fungi and micro-organisms like bacteria.
However, humans cannot get these benefits from individual species - a rich variety of animals and plants must work together.
Plants are also very important for improving the physical environment: cleaning the air, limiting rising temperatures and providing protection against climate change.
Mangrove swamps and coral reefs can act as a barrier to erosion from rising sea levels.
Common trees found in cities such as the London plane or the tulip tree, are excellent at absorbing carbon dioxide and removing pollutants from the air.