Murder accused dentist admits sex attacks on patients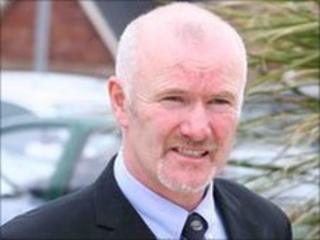 A dentist accused of murdering his wife and his ex-lover's husband has pleaded guilty to indecently assaulting three women patients at his surgery.
Colin Howell, 51, of Glebe Road, Castlerock, admitted the charges at Antrim Crown Court on Monday.
But he denied 14 other charges of indecent assault against the same three women and three others.
Mr Howell and Hazel Stewart, 47, of Ballystrone Road, Coleraine, are to stand trial next month.
They are charged with the murders of their respective partners - Leslie Howell and Trevor Buchanan - who were found dead in a car filled with exhaust fumes at Castlerock in May 1991.
Their bodies were found in a car parked in a garage behind the home of Mrs Howell's late father. At the time, detectives believed they had died as a result of a suicide pact.
But last year, police launched a murder investigation.
In court, Mr Howell, a father of 10, admitted assaulting the three patients on various dates between July and December 2008, just weeks before he was arrested by officers investigating the deaths of his wife and Mrs Stewart's first husband, Trevor.