Priest condemns Londonderry pipe bomb attack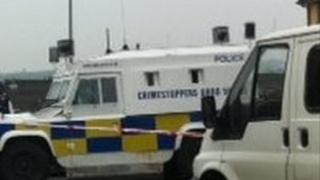 A priest has condemned those who left a pipe bomb outside the home of a man shot in Londonderry last week.
Dozens of people had to be evacuated from their homes on Wednesday while the army defused the device.
The security operation led to disruption for many residents including elderly people.
Fr Dermot Harkin said the incident called on those who carried out the attack to go through the proper procedures of law.
"These people have no right to hurt anyone, it's just not right," he said.
" I don't care who these people are or what title they give themselves, they have no right to treat anyone this way."