Parents of long-term absentees could face fines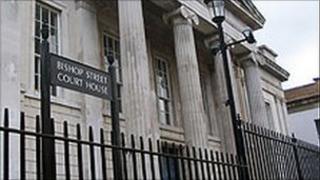 A District Judge has warned parents that he can impose heavy fines if their children are long-term absentees from school without a legitimate reason.
Barney McElholm dealt with 18 cases of long-term absenteeism at Londonderry Magistrates Court on Thursday morning.
A senior welfare education told the court it was a problem which affected some families for several years.
In one case, a primary school girl had attended 25% of classes.
In another case, Mr McElholm was told that bullying was an issue.
A solicitor told the District Judge that the mother of two school children he represented suffered from agoraphobia.
Mr McElholm said he was also concerned that some of the cases probably involved young children looking after their parents.
All the cases were adjourned for a month to monitor the childrens' attendance at school.