Plans submitted for two hotels in Londonderry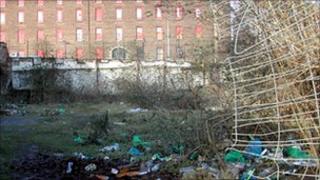 A planning application has been submitted for a hotel on the site of the former Tillie and Henderson shirt factory in Londonderry.
The Andras House property firm plan a mixed use development on the site.
It aims to incorporate a 139 bed hotel, two shops and 15 apartments.
In a separate move, the McGinnis Group have submitted a planning application to build a 100 bed hotel and a supermarket on land adjacent to the Caw roundabout on the Clooney Road.