Man arrested after paramedic attacked in Londonderry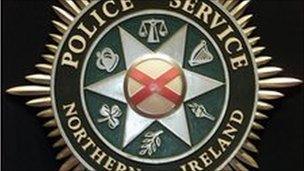 A 44-year-old man has been arrested after a paramedic was attacked in Londonderry.
The police were called to the Northland Road after a patient became violent towards ambulance staff who were helping him.
He was arrested for assault, attempted criminal damage and assault on police.
The paramedic was left badly shaken but his injuries are not serious.
The Northern Ireland Ambulance Service (NIAS) has condemned the attack.
Spokesman John McPoland said an ambulance was despatched after a man collapsed on Hawthorne Terrace.
En route to the hospital the patient became aggressive and aimed a number of punches at the paramedic.
"The crew felt sufficiently threatened to call for the PSNI who arrived on the scene to restrain the patient and arrest him on suspicion of common assault and attempted criminal damage," he said.
"NIAS condemns this latest attack on ambulance crews and once again calls for the strongest possible action to be taken against those who see fit to assault those members of our staff who are only there to provide medical aid to those who are in need.
"Thankfully, the crew on this occasion were not seriously injured,"