Milk Cup and Foyle Cup refused tourism funding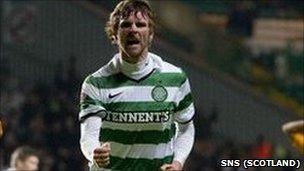 The chairman of the Milk Cup youth football tournament has criticised a decision by the Northern Ireland Tourist Board to withdraw funding.
Organisers of the north coast tournament and another competition in Londonderry, the Foyle Cup, have been told they no longer meet the relevant criteria for funding.
Events will only be given cash if they are "proven" to promote tourism.
Milk Cup chief Victor Leonard said there was a problem with the criteria.
He added: "It's now an exercise of form-filling - basically if you can stretch the questionnaire and the forms to the liking of the tourist board, you possibly will get through the funding."
The Foyle Cup is held every summer and brings thousands of people to the city.
Michael Hutton said this year's tournament will go ahead, but not on the same scale as previous years.
"We've been running this event since 1992. We've built it up from a one day tournament to a six day international event catering for 144 teams," he said.
"We have never been in the red and we have shown our organising capabilities so to give an event like ours 32 points out of 65 is absolutely ridiculous."
The Northern Ireland Tourist Board said its application process was "robust" and would only support events that are proven to support the tourism industry.
"The Northern Ireland Tourist Board's events scheme aims to grow visitor numbers and revenue through events," said a spokesperson.
"Unfortunately, the Foyle Cup did not achieve a passable score for public funding as a tourist event.
"This decision was upheld following appeal. Ten key criteria, including visitor numbers, economic impact and capacity for event growth, were assessed".