Milk Cup and Foyle Cup funding review call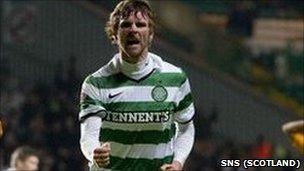 The East Londonderry MP Gregory Campbell has called on the Northern Ireland Tourist Board to review its funding criteria after it refused money for two international youth football tournaments.
The Foyle Cup in Londonderry and the Milk Cup in Coleraine are held every summer and attract thousands of visitors.
The tourist board said it would only grant money to events that are proven to support tourism.
Mr Campbell has raised the issue with the tourism minister Arlene Foster.
"The tourist board will tell you they have to be very strict in terms of the criteria that has to be met for every application, and I fully accept that," he said.
"However, on the other side of the coin there are organisations and events such as the Foyle Cup and the Milk Cup which are not just outstanding but have a track record and have attracted many tens of thousand of visitors down through the years.
"If the criteria is such as to debar organisations such as the Milk Cup and the Foyle Cup then we've got to look at the criteria."
On Tuesday, the chairmen of the Milk Cup and the Foyle Cup criticised the decision by the Northern Ireland Tourist Board to withdraw funding.
Milk Cup chief Victor Leonard said there was a problem with the criteria.
Michael Hutton from the Foyle Cup said this year's tournament would go ahead, but not on the same scale as previous years.
The Northern Ireland Tourist Board defended its decisions and said its application process was "robust".
A spokesperson said its events scheme aims to grow visitor numbers and revenue through events.
"Unfortunately, the Foyle Cup did not achieve a passable score for public funding as a tourist event," he said.
"This decision was upheld following appeal. Ten key criteria, including visitor numbers, economic impact and capacity for event growth, were assessed"