First Presbyterian assembly in Derry for 70 years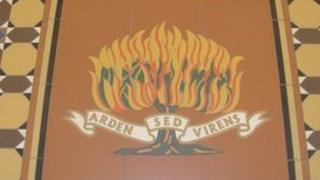 The Presbyterian Church is to hold its General Assembly in Londonderry for the first time in more than 70 years.
It will take place in 2013 and will be the first time the assembly has met in the city since 1933.
The invitation was extended by the Presbytery of Derry and Donegal and will coincide with Derry's year as UK City of Culture.
Dr Donald Watts, the clerk of the assembly, said it was good news for the church and the city.
"I'm very excited about it. We want to celebrate something very special and we want to do it in cooperation with those who are there," he said.
"One of the leading players will be the Derry and Donegal Presbytery who will be helping and guiding us, so it's not just about floating in and out but really interacting with people in the north west."
The General Assembly is the church's policy and decision-making body representing 545 congregations.
Its 1200 delegates meet annually at Church House in Belfast but it has visited Dublin and Armagh in previous years.
In a report to delegates, the Derry and Donegal Presbytery said it hoped the Presbyterian Church's culture and heritage could play a big part in the UK City of Culture celebrations.
"As a church we sometimes underplay the importance of culture," said Dr Watts.
"By accepting this invitation we can share in an exciting way who we are as people, what we believe and what we can contribute to the life, not just of Derry/Londonderry but to the whole of society."
The General Assembly will stage its week long series of meetings in the Millennium Forum.