Invest NI jobs creation criticised in north west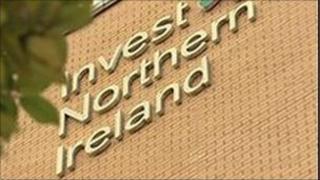 Invest NI has helped create almost two thousand more jobs in Belfast than in Londonderry over the last 18 months.
The statistics show that since January 2010, 2364 new jobs have been announced in Belfast compared to just 416 in Derry.
Invest NI said it had secured important investments for the north west, and is currently in negotiation with companies intending to locate in the region.
Financial journalist Paul Gosling said the figures are 'disturbing'.
"There's been political criticism of Invest NI over a period of time that it hasn't done enough for the Foyle constituency," he said.
"I think this raises further concerns that the priorities that Invest NI put on these things."
The figures, obtained by BBC Radio Foyle, also show that support grants totalling sixty million pounds were offered to companies in Belfast, compared to three and a half million pounds in Derry.
Questions about committment
Foyle SDLP MP, Mark Durkan, said the figures raised questions about Invest NI's commitment to the north west.
"During the life of the last assembly, Invest NI changed its commitment away from targets that related to job creation targeting social need to land acquisition," he said.
"I questioned that at the time as chairman of the enterprise trade and investment committee but others accepted the argument."
East Londonderry DUP MP, Gregory Campbell, said he had tabled a number of questions about the role of Invest NI in the north west compared to Belfast over the past three years.
"I think there has been an underlying assumption in Invest NI to go for the handy job creation numbers but that shouldn't be the case," he said.
Invest NI said it had set up a working group last year which meets regularly to discuss inward investment in Derry.