Irish Presidential appointment for Magee Provost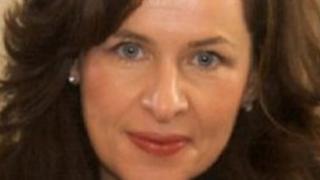 A Derry academic has been appointed as a member of the Irish President's Council of State.
Professor Deirdre Heenan, who is Provost and Dean of Academic Development at Magee, is one of seven personal nominees of Michael D. Higgins.
The Council of State is an advisory body that aids and counsels the President.
Professor Heenan will join a panel which includes Taoiseach Enda Kenny.
She said she is honoured and humbled by the appointment.
"It is slightly daunting but I am enormously honoured and I am looking forward to participating in the Council of State's work.
"It is very humbling to be asked to serve upon a panel that will give counsel to the President but I hope I will be able to make a contribution and have a say."
UK City of Culture
Professor Heenan is the only person resident in Northern Ireland to sit on the council.
She said it is an opportunity to ensure people know what is happening in the North West.
"I will try and have some influence on policy around health, social care and education.
"We are also looking forward to Derry's year as UK City of Culture and I know the President is very interested in that.
"He is also very interested in the role of culture end economic development and he has agreed to come and speak about that.
"I think it will be a fantastic opportunity to have that link with the President".