Derry City of Culture lottery funding announced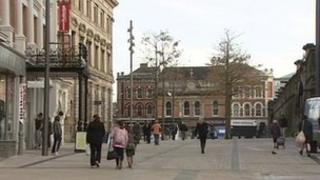 The Big Lottery Fund has announced a £1m investment to support the City of Culture celebrations in Londonderry next year.
It will launch a grants programme later this year for communities which want to play a part in the 2013 celebrations.
The Arts Council of Northern Ireland will also be contributing £100,000 Lottery funding to the programme.
The announcement was made by the Big Lottery Fund's UK Chair, Peter Ainsworth.
He was in Derry with the organisation's UK Committee to see how lottery cash was being used in local communities.
"The Big Lottery Fund is delighted to be able to play our part in supporting communities across Northern Ireland to take part in activities during the historic City of Culture celebrations," Mr Ainsworth said.
"We want to ensure that groups across Northern Ireland can develop and deliver arts and culture projects that link to the celebrations and also benefit the lives of people in their local communities."
Shona McCarthy, chief executive of Culture Company 2013, said: "We warmly welcome the announcement of this significant investment in the north west by the Big Lottery Fund.
"This further signifies the positive effect the City of Culture title is generating in the region and the commitment of the Big Lottery Fund to continue to generate positive change within communities."