Beach open after WWII shell found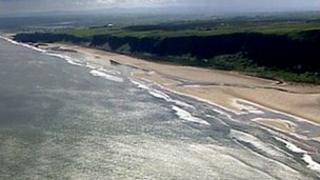 A beach in County Londonderry has reopened after an unexploded World War II shell was found on Sunday.
The device was discovered lying near the water on Benone beach by a member of the public.
The beach was evacuated just before 16:00 GMT, and a controlled explosion was carried out by army bomb experts.
Part of Seacoast Road and the nearby train line were also closed for a time, but have also reopened.