Derry gets new £700,000 Active Ageing Centre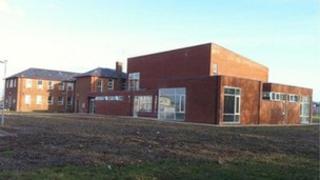 The first purpose built £700,000 Active Ageing Centre in Ireland will open in Londonderry on Tuesday.
The centre, at Gransha Park will provide sports and arts activities for the over 50s and is located at the site of the University of the 3rd Age.
The funding for the building was provided by Sport Northern Ireland and Arts Council Northern Ireland.
Eamonn McCartan, Chief Executive of Sport Northern Ireland welcomed the opening.
"Sport Northern Ireland is delighted to see the official opening of this outstanding facility, particularly in the European Year for Active Ageing.
Roisin McDonough, Chief Executive of the Arts Council of Northern Ireland, also welcomed the news.
"The completion of this extension, complete with two new art rooms, will greatly enhance opportunities for members to take part in arts activities and exhibit their work."
"The Arts Council's sustained investment in the arts infrastructure has had a transformative effect on arts provision in Northern Ireland, providing the critical funds that make projects like this possible.
"This investment will benefit the centre's growing membership and create a welcoming creative environment where members will be able to come together to enjoy the arts for many years to come," she said.
Member of the organising committee, Gabrielle Deans, said the centre is exceptionally important.
"The biggest area is the sports hall but it's also an arts area as well.
"You can be any age as long as you are retired or semi-retired. This is an organisation that helps people to be active and healthy in their later years," she said.