Man treated for head injuries after Londonderry attack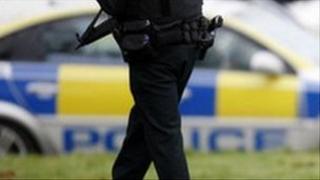 A 20-year-old man has been treated in hospital for injuries after he was attacked in Londonderry at the weekend.
The incident happened in the early hours of Saturday morning.
It is believed two masked men broke into a house at Lincoln Courts and assaulted the man.
Windows were broken and damage was caused to the house.
A 59-year-old man who was asleep in the house at the time was not injured.
Police are appealing for anyone who was in the area or has any information to contact them on 0845 600 8000 or contact the independent charity Crimestoppers in confidence on 0800 555 111.