Report critical of Donegal care home after flu deaths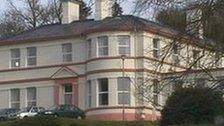 A report by the Republic's Health Information and Quality Authority into the Co Donegal nursing home where seven residents died of influenza in April has criticised the handling of the outbreak.
The HIQA report into the Nazareth House care home in Fahan said that there appeared to be "no established procedure" for early detection of the virus.
"Robust communication procedures were not in place," the report said.
"Senior management was not communicated with in a timely manner and there was a lack of clarity and accountability about how the information on the outbreak had been reported."
The report also identified deficits in the standard of cleanliness and hygiene, the maintenance of equipment and inadequate staffing levels to deal with the increased workload caused by the outbreak.
Inspectors visited the Inishowen home on April 2nd, 3rd and 4th before compiling the report.
They said the home failed to comply with regulation in some aspects of infection prevention and control and did not have proper procedures in place to cover when the person in charge was not there.
However, the inspectors found that "in general the healthcare arrangements for residents was satisfactory", with significant interventions and specialist advice from local doctors and other professionals.
A spokesperson for Sisters of Nazareth said on Monday that the care home had worked with the HIQA to resolve the actions highlighted in the report.
"Infection control and emergency policies have been revised in light of the incident which include arrangements to address any future outbreaks of infectious illnesses and the management of communication during a critical event," the statement said.