Murder accused had £100k in bank account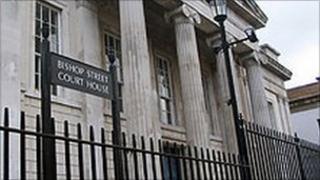 A Chinese woman who is in custody charged with stabbing her husband to death had more than£100,000 in her bank account when her husband was murdered, a court was told.
Suwei Shang,39, is accused of stabbing her husband to death four days before she was due to be deported from Northern Ireland.
The disclosure was made at Londonderry Magistrates' Court by a detective constable opposing her bail application.
Ms Shang is charged with the murder of Damien Keenan in their Francis Street home in Derry last November.
The officer told District Judge Barney McElholm that police believed the catalyst for the stabbing was the defendant's belief that her allegedly abusive husband was not doing enough in respect of her immigration status.
The application was refused and the defendant was remanded in continuing custody.