Derry man jailed after Apprentice Boys Parade rioting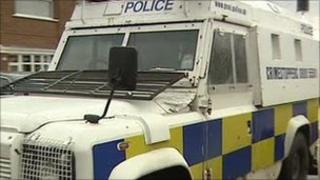 A Londonderry man has been jailed after he admitted throwing petrol bombs and attempting to hijack a car during rioting in the Bogside after last year's Apprentice Boys parade.
Peter John Michael Carr, 24, from Bogside Court pleaded guilty to a total of eight public order offences.
Carr committed the offences after smoking cannabis.
Judge Piers Grant was told that Carr was recorded on police CCTV cameras.
He was also recognised by the woman passenger in the car which he tried to hijack at Lecky Rd.
He will spend seven and a half months in jail and the same time on licence.