40 men shot in Derry in last five years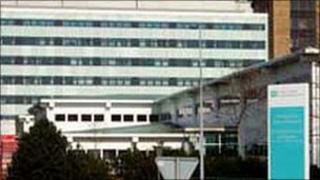 Forty men have been shot in paramilitary-style attacks in the Londonderry area since 2008.
That is according to figures released from the Ambulance service and Altnagelvin Hospital.
Five men were shot and wounded in Strabane since 2010, while another three were shot in Donegal including Derry man Andrew Allen who was murdered in Buncrana in February.
Vigilante group Republican Action Against Drugs claimed responsibility.
The number is significantly lower than estimates quoted in recent media reports which suggested that 85 men have been shot and wounded in the past three years.
John McPoland from the Northern Ireland Ambulance service said he had thought the days of such attacks had been left behind.
"A lot of the shootings tend to be in around the knee cap and more recently shotguns have been used to inflict pain and maim the victims.
"There has been great a reduction in these types of attacks in comparison to 20 years ago," said Mr McPoland.
BBC Radio Foyle requested the figures following a report in the Guardian newspaper claiming that "at least 85 men have been shot over the past three years in "punishment" attacks by Republican Action Against Drugs."