Derry man accused of rape appears in court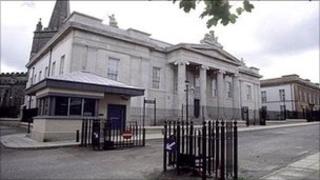 A 31-year old man from the Waterside area of Derry has appeared at Londonderry Magistrates Court charged with raping a woman last year.
Stuart Alson Ward from Lyndhurst Road is alleged to have committed the offence on June 26 last year.
He is also charged with touching the alleged victim in a sexual manner on two occasions.
A defence solicitor accepted his client has a primie facie case to answer.
The defendant was released on his own bail of £500 to appear before Londonderry Crown Court in August for his arraignment on the three charges.
As part of his bail conditions he must not have any form of contact with the complainant.