St Peter's High school in Derry to close in 2013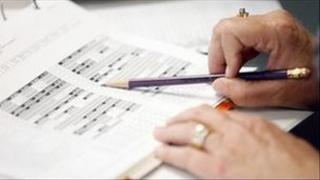 The Department of Education has announced that St Peter's High School in Londonderry will close in 2013.
The future of the Catholic secondary school in Creggan was under discussion because of falling pupil numbers in Northern Ireland.
Only 170 pupils enrolled at the school in September 2011.
In February, the Commission on Catholic Education recommended the closure following a major review of Catholic education.
The education minister, John O'Dowd, said the school would close for good on August 31 next year.
"The school Trustees, supported by the Council for Catholic Maintained Schools (CCMS), have put forward a compelling argument for closure," he said.
"I believe that acting now is in the best educational interests of the young people attending St Peter's. I have approved the Trustees' proposal of a phased closure to ensure minimal disruption to the education of the children concerned and I wish them all the best in the future. "
The minister said St Peter's High School had played a valuable role in the education of young men from Creggan.
"I would also like to pay tribute to all those connected with St Peter's High School, who over many years have shown their commitment and dedication to the school and its pupils," he said.