Assistant guilty of sex assault on pupil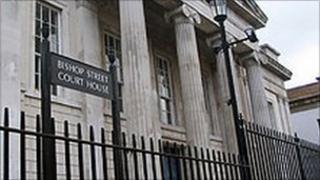 A 41-year-old former classroom assistant from Londonderry has been convicted of sexually assaulting a female pupil.
The city's magistrates court was told that John Arthur, from Hillcrest, committed the offence in May 2011.
A defence barrister said the offence, which was "at the low end of the spectrum", occurred the day after a get-together between pupils and staff.
He was sentenced to 24 months on probation.
He was also ordered to sign the sex offenders register for five years.
District Judge Barney McElholm said there was evidence of remorse, and Arthur accepted his behaviour was wholly inappropriate.
He said Arthur's actions would have consequences for his victim and for his own family but it would not serve any purpose to send him to prison.