Letterkenny homes glued shut in act of vandalism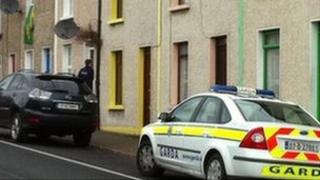 Dozens of residents in a County Donegal housing estate have had the doors to their houses glued tight in an act of vandalism.
Over 25 homes in Letterkenny were targeted as well as some cars.
One of the residents, John McGeever from Ballymacool Terrace in the town, said he believed industrial strength glue must have been used by the culprits.
"Some people went out of their homes and couldn't get back in again.
"Then some people realised when they were in they couldn't get out.
"Whoever did this must have a lorry load of glue because it was running down the doors.
Locksmiths
"When we got down to the local locksmiths he had to replace most of the locks because he said whatever way this glue was inserted it actually went into the springs in the doors."
Mr McGeever said it was a shock to him and his neighbours to find what had happened.
"Most of the houses here are over 100 years old and most of the families were born and raised there.
"One pensioner was locked in her house and she couldn't get out so we have to break the glass door at the back to get her out."
Mr McGeever said there are no major problems with anti-social behaviour in the area, but Ballymacool Terrace was not the only street targeted.
"There was another area where I was told there was about 90 houses done. The people responsible probably thought it was funny but the Gardai have carried out forensics examinations."