'No crisis' ahead of 2013 say City of Culture chiefs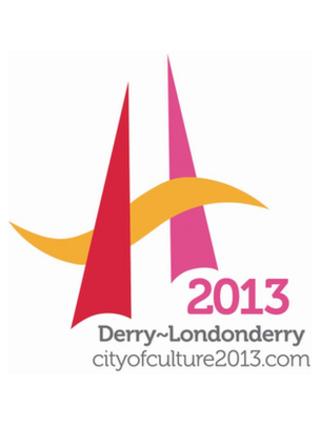 The Chief Executive of Derry City Council and the Chairman of the Culture Company has said there is an "absolute determination" to make Derry's year as UK City of Culture a success.
Derry City Council took over the marketing function of the Culture Company last week.
Council Chief Executive Sharon O'Connor says there is a totally united front between both organisations.
Ms O'Connor said the changes mean they have a bigger team that can do more.
The Chairman of the Culture Company Martin Bradley said the priority now was to deliver a top class series of events for 2013.
"I think there was a lot of misinformation went out last week and there were all sort of rumours going around that the company would be closing down and the council was doing a takeover bid.
'Nonsense'
"That was all nonsense.
"We are realigning so we can deliver for 2013.
"We will meet on a regular basis and when issues arise we will deal with them.
"This is about Team Derry and delivering for 2013."
Derry City Council's Chief Executive, Sharon O'Connor, said one of the priorities of Monday's meeting was to reassure staff who may have been unsettled by the events of the past week.
"We spoke to them directly and they have had an opportunity to hear from myself and the chairman of the Culture Company.
"The changes were operational in nature in terms of making sure we had the team working together for the city.
"It is supposed to be about one city and one team and that is the purpose of the change which has provoked all of this."