Woman is arrested in Coleraine pensioner murder case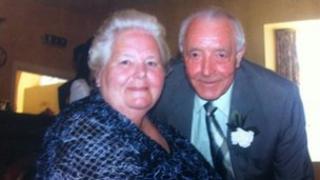 Detectives investigating the murder of Coleraine pensioner Bertie Acheson have arrested a 22- year-old woman in Antrim.
The suspect has been taken to Antrim police station.
Mr Acheson, who was 72, died following a confrontation with an intruder at his home in Coleraine. County Londonderry, last April.
Last month a 39-year-old man was arrested and released on police bail in connection with the murder.