Bail for man who 'admitted role' in police officer murder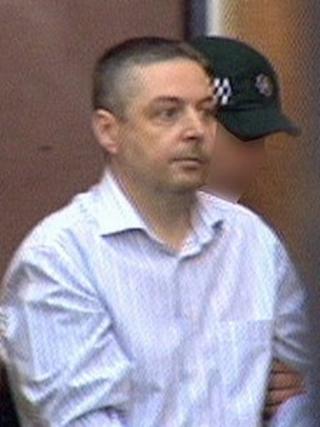 A 39-year-old man charged with a terrorist offence linked to the murder of a police officer has been released on bail.
RUC officer Michael Ferguson was shot dead by the IRA on Shipquay Street in Londonderry almost 20 years ago.
Christopher O'Kane is charged with assisting offenders who murdered the police officer in January 1993.
Mr O'Kane of Kular Court in William Street is also charged with membership of the provisional IRA.
He is further charged with attempting to murder a lance corporal at the Fort George jetty in May 1994 and with attempting to murder two corporals at Limavady Road in December 1993.
Mr O'Kane has admitted all the charges.
Members of Michael Ferguson's family were in court as a PSNI detective opposed the bail application.
The officer told Londonderry magistrates court that he believed Mr O'Kane would be in undue danger if released on bail.
Mr O'Kane was rekeased on bail with the condition he must report to police three times a week.
A police request to have Mr O'Kane fitted with an electronic tag was refused.
Mr O'Kane will appear in court again on 13 December 2012.