20-per-cent increase in Londonderry burglaries say PSNI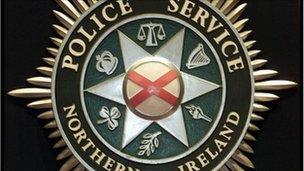 The PSNI has revealed that 325 homes have been targeted by burglars in Londonderry this year.
It represents a 20 per cent rise in break-ins compared to the same period last year.
In the past fortnight, police have investigated 20 burglaries in the city and have arrested and charged 17 suspected burglars since October.
Gerry Harkin's home in Derry has been targeted twice.
He said the incidents have traumatised his children.
"Since then my son has slept with a baseball bat beside his bed because he swears the burglar was looking in at him," he said.
"Whether he would use it or not I don't know, but it is a comfort to him.
"I have two daughters and I have to lie beside the 11-year-old when she goes to bed.
"Her bed time is my bed time."
Mr Harkin's wife Annette said she does not feel comfortable in her home anymore.
"If I could afford to sell the house I wouldn't be here," she said.
"When the police came to investigate the burglary, my underwear was lying all round the bedroom floor in front of the police and everyone who was here and I was affronted."
Mr Harkin is angry that the burglars have had this effect on his family.
"When I go to my work he is out stealing what I am out earning," he said.
"How would he like it if it happened to him?
"Jail isn't good enough for some of these boys."
PSNI Det Sgt Cherith Craig has advised people who think they are being burgled to dial 999.
"We would advise that you call police," she said.
"We are trained to deal with these situations so don't risk your own personal safety, get us out that's what we are here to do."