Mother of alleged Londonderry rape victim speaks out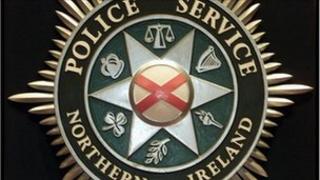 The mother of a teenager who was allegedly raped in Londonderry last week has made an emotional appeal for information.
Police say the 18-year-old girl was reportedly attacked in the Rosemount area in the early hours of Wednesday morning, 5 December.
Detectives from the PSNI's Rape Crime Unit have confirmed they are investigating a serious sexual assault.
The girl's mother said she was out with her daughter when she went missing.
"We decided we go out for a couple of drinks.
"We don't go out very much because we work hard.
"We were in a pub and she went outside for a cigarette and then she disappeared.
Panicked
"I couldn't find her and I panicked.
"I looked everywhere but I couldn't find her.
"She sent me a text saying she was scared and she was sorry."
The teenager was found near the Rosemount area of the city by police the following morning.
Her mother said she does not remember what happened.
"We know she was taken into a taxi by a man and she remembers the taxi driver asking her if she was alright but she doesn't remember anything after that."
A subsequent medical examination found a number of bruises on the girl's body.
"She had between 30-35 bruises on her body, on her shoulders, her thighs, top of her arms, top of her legs," said her mother.
"We are all devastated.
"We are trying to comfort her, trying to do what we can.
"You hear about these things happening all the time on the news, but it is just so hard to look at her and think about what she went through."
The girl's mother made an emotional appeal to catch the alleged attacker.
"Somebody had to have seen her in Rosemount. It was very cold last Wednesday morning and it would have been unusual for a young girl to be out without a coat.
"We are hoping for someone to please come forward and tell us something."