Home of former Derry City footballer attacked by stone throwers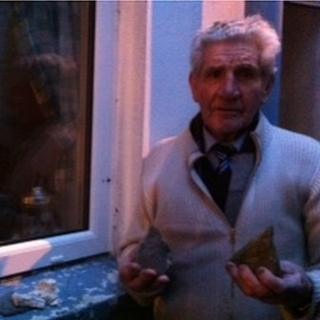 A former Derry City footballer, who is now in his 80s, has escaped injury after an attack on his home at the weekend.
Rocks and stones were thrown at the home of Willie Curran in Beechwood Avenue.
Mr Curran said three or four young people are believed to have been involved in the attack.
The 82-year-old said the attack was scary, but he won't be intimidated out of his home.
"I get up every morning at around half past four and stones started to come off the window.
"I looked out, there were young boys there, I would say aged between 14 and 18 and they started walking away very casually as if nothing had happened.
"Apparently someone in the street saw them and started shouting at them and then they ran away."
Mr Campbell lives close to the Brandywell Stadium where he started for Derry City in the 1950s and '60s and is regarded is something of a local legend.
"I am really surprised that these people can stop and do this and make a joke of it.
"If this is what being a legend gets you, I would rather I never kicked a ball."