A missing Strabane man's family fear he is dead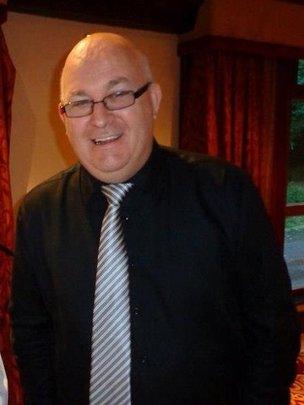 The family of a Strabane man who has been missing in London for a month have said they fear he is dead.
Pat Duffy, 54, had been working in Brentford when he disappeared.
His wife Agnes said the Metropolitan Police had assigned divers to search for the body of her husband.
"I think now it is a case of looking for a body," she said. "All I really want at this stage is to bring Pat home and have him laid to rest."
Mrs Duffy said her husband had been in regular contact prior to his disappearance and lived for his family.
"He was a very loving husband and caring father. He has two little grandchildren and from the time they were born they have just filled up his life," she said.
She spent two weeks in London where she "walked and walked" in search of her husband, keeping in close contact with the police and divers but she said it reached a point where she realised she had to come home.
"It was just so much, it was so tough. Now I'm just at a standstill - where should I be, I don't know?"
The couple's daughter Kellie said not knowing what happened to her father has left many questions.
"Everything goes through your mind," she said.
"Has he been kidnapped, has someone hurt him, has he been mugged, is he lying somewhere? Your mind makes up the most ridiculous scenarios and you cannot think logically."
On Saturday, a fundraiser will be held in Strabane for the family and to raise awareness of the search for Mr Duffy.