William McGreanery: Family of man shot by soldier wants apology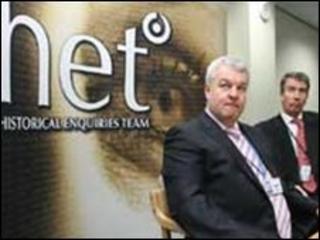 The family of a 41-year-old man shot dead by a soldier in Londonderry has asked for an official government apology.
Mr William McGreanery was walking past an Army observation post near the Bogside when he was shot in 1971.
In 2011, the Historical Enquiries Team (HET) found Mr McGreanery "was not carrying a firearm and he posed no threat".
The Army's Chief of the General Staff sent an official apology to the family.
Mr McGreanery's nephew, Billy McGreanery, travelled to Westminster on Wednesday for a debate on the case.
He said the family wanted a "full and proper public admission of his innocence".
"The HET report and apology to the family from the Ministry of Defence were done in private," he said.
"It's only right and proper that those are now put into the public domain."