'Measuring kits' to reduce domestic alcohol consumption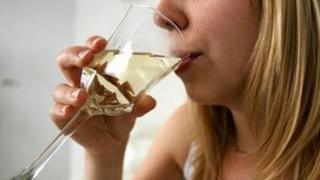 A project to help people keep track of how much alcohol they are drinking at home has been launched in Londonderry.
The Drink Think Project will be handing out kits in off licences around the city, containing measures for pouring wine and spirits.
The kit also contains a drinks diary, with practical advice on how to cut back on alcohol consumption.
Joanne Smyth from the project said people tended to be "very generous" when pouring drinks in their own home.
She said the measures in the kits would help members of the public assess how much they are drinking at home.
"This is a very effective and simple way of getting people to cut back," Ms Smyth added.