'Raw sewage running down the streets' in Limavady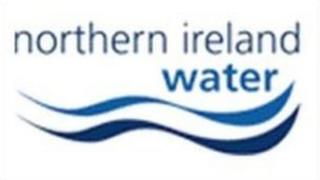 A number of residents in Limavady, County Londonderry, have said raw sewage is running down their streets every time it rains.
The areas affected include Greystone and Edenmore.
Northern Ireland Water cleared a blockage and said it was caused by a build-up of "inappropriate items" such as baby wipes, sanitary products and other household items.
They said a high-powered jetting machine was needed to remove the items.
The normal equipment was not sufficient to remove them.
Sarah Barr, who is a resident in the area, said the smell is horrific.
"I'm disgusted, absolutely disgusted. This should never have happened. It's a disgrace. Every time it rains, our toilets bubble."
She said on a number of occasions she had seen human waste.
Another resident said the problem always arises when it rains.
"Every time it rains my toilet blocks to the top and the manhole covers lift up," she said.
Another resident said he wants to move out of his home, it is so bad.
"You just want to pack up and go. The raw sewage mostly affects the pensioners' bungalows.
"I was almost sick the first time I saw it."
Limavady DUP councillor Alan Robinson said the sewerage system was unable to cope with heavy, prolonged rain.
"I was taken aback at how long this situation has been going on.
"We have been told by Northern Ireland Water that they are investigating the problem and remain in contact with them," he said.
Northern Ireland Water confirmed they were carrying out investigations.
"The ongoing investigations will assist NI Water in determining if a capacity issue exists and what type of engineering solution and investment may be required within the network on a long-term basis," said a spokeswoman.