Police hunt Londonderry petrol bomb attackers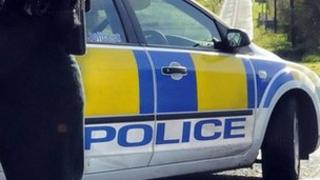 Police in Londonderry are investigating a petrol bomb attack in the city.
Police say the incident happened at around 02:00 BST on Thursday. "Three people were seen running away," a police spokesperson said.
The petrol bomb was thrown at the back of a house at Conway Park. There was no damage caused to the house.
Police are treating the incident as a suspected hate crime and are appealing for information.