Unconscious man found in Londonderry fire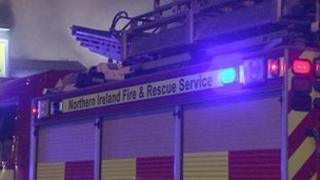 An investigation is under way after a man was rescued from a fire in a flat in Londonderry.
Fire-fighters were called to Baronet Street just before 01:00 BST to attend a fire in the ground floor of a flat.
An man in his 30s was found unconscious by fire-fighters and taken to hospital.
The fire was under control by 02:00 BST on Friday morning.